A toaster and blender have a baby
On the silver screen we have seen our crushes and hero's, the risk-taking bad-boy or girl, made just that much more desirable by merely donning a helmet and leather jacket to ride off into the sunset on two wheels.
Our movies and songs are littered with the concept of riding solo and just taking off, the wind in your hair and the sun at your back. The appeal of travelling with not much more than your thoughts seems to be a universal theme that connects with us all at some deep level, but how did our love affair with motorcycles and the people who ride them begin?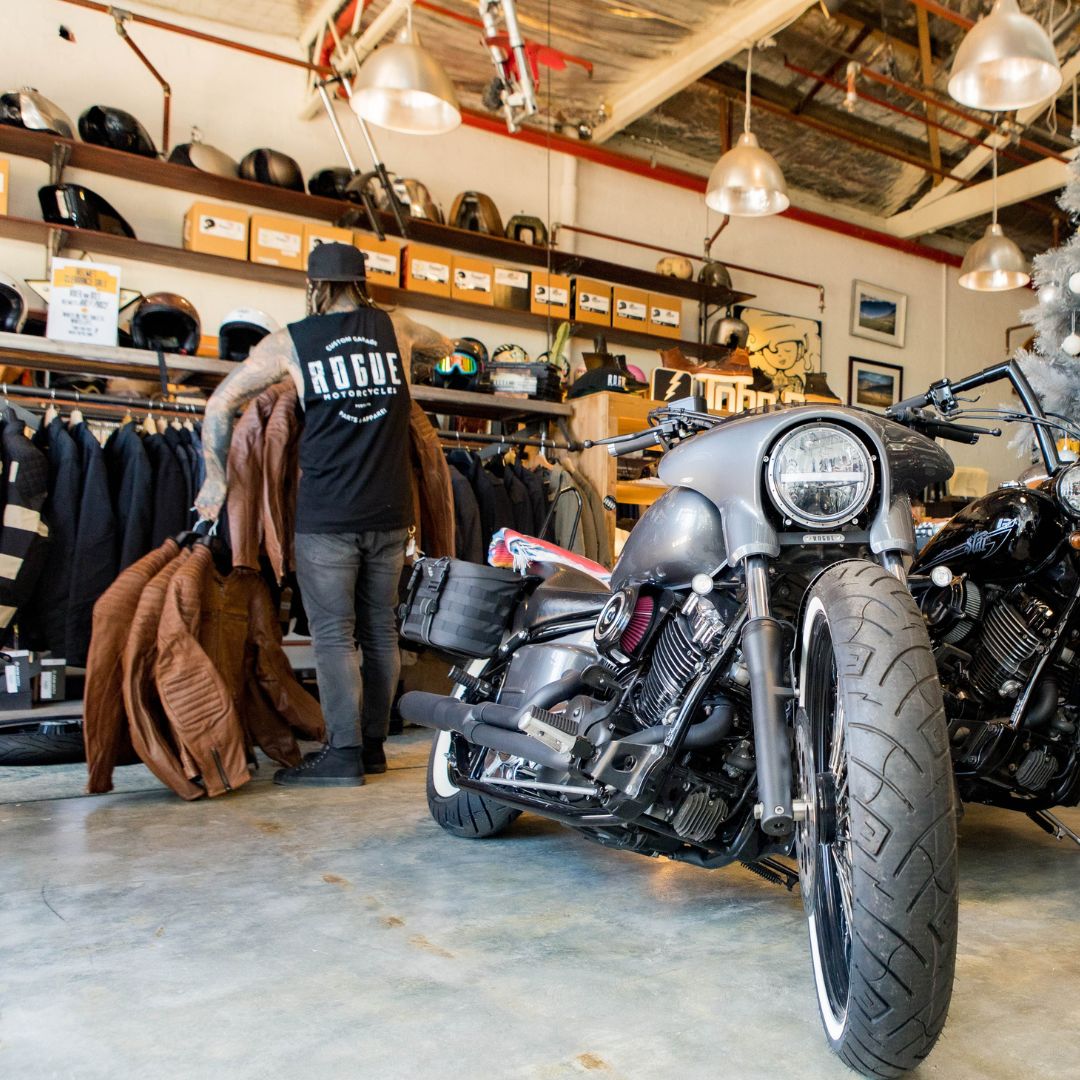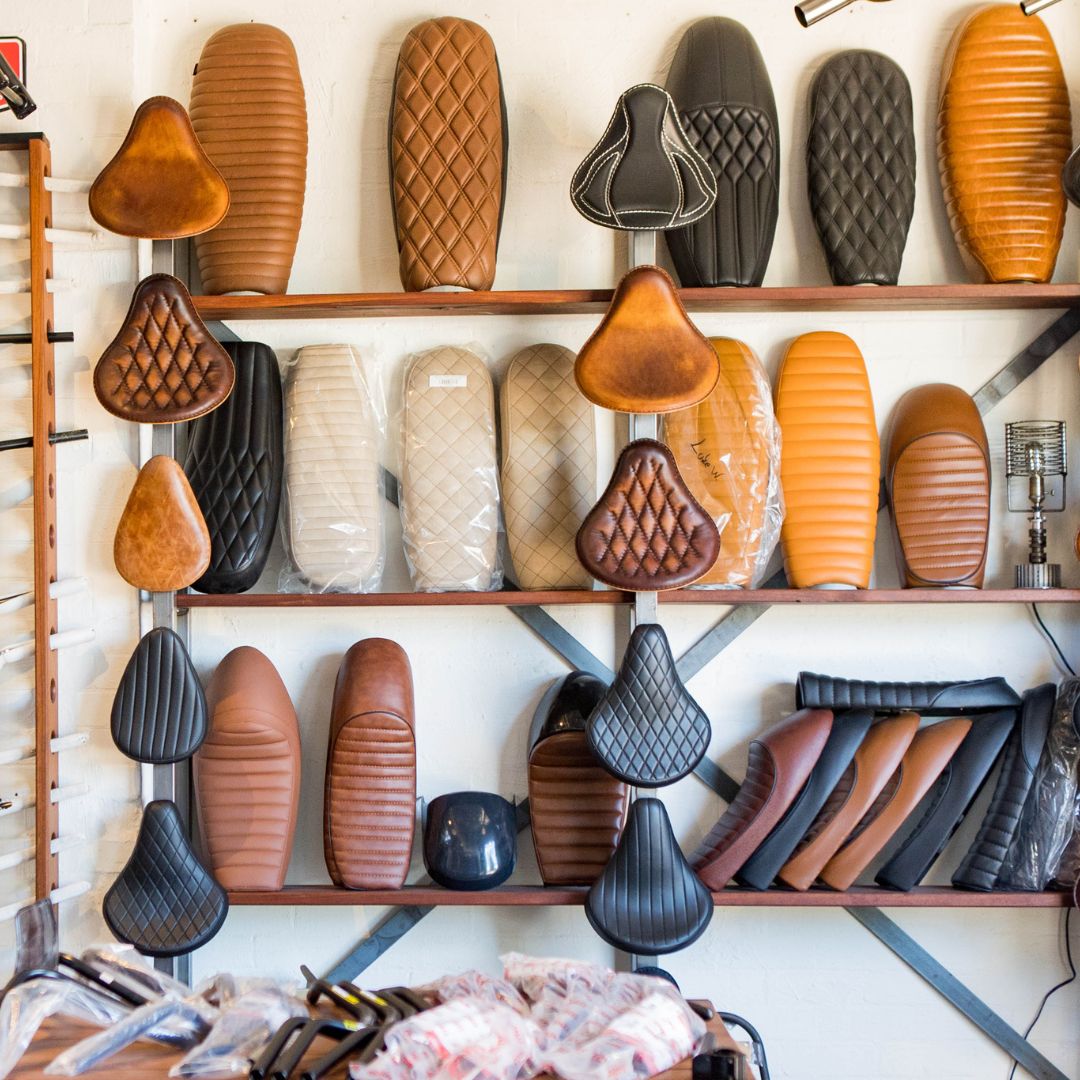 Imagine if you could cross a toaster and a blender, two very different things but it was this kind of thinking that saw the birth of one of the great forms of transport of recent generations!
This concept of combining seemingly unrelated items is still one of the tested design inspirations to this day and is still taught in design schools across the world as a concept for development of ideas. We can thank this thinking for taking the workings of a train and a bicycle and putting them into the melting pot to see what happens!
The industrial revolution saw the invention of the steam engine. In 1784 William Murdoch built a working model of a steam locomotive and the first decade of the 1800's saw a version of this invention power the first trains thanks to the efforts of both Richard Trevithick and a little later British civil and mechanical engineer George Stephenson, renowned as the "Father of Railways".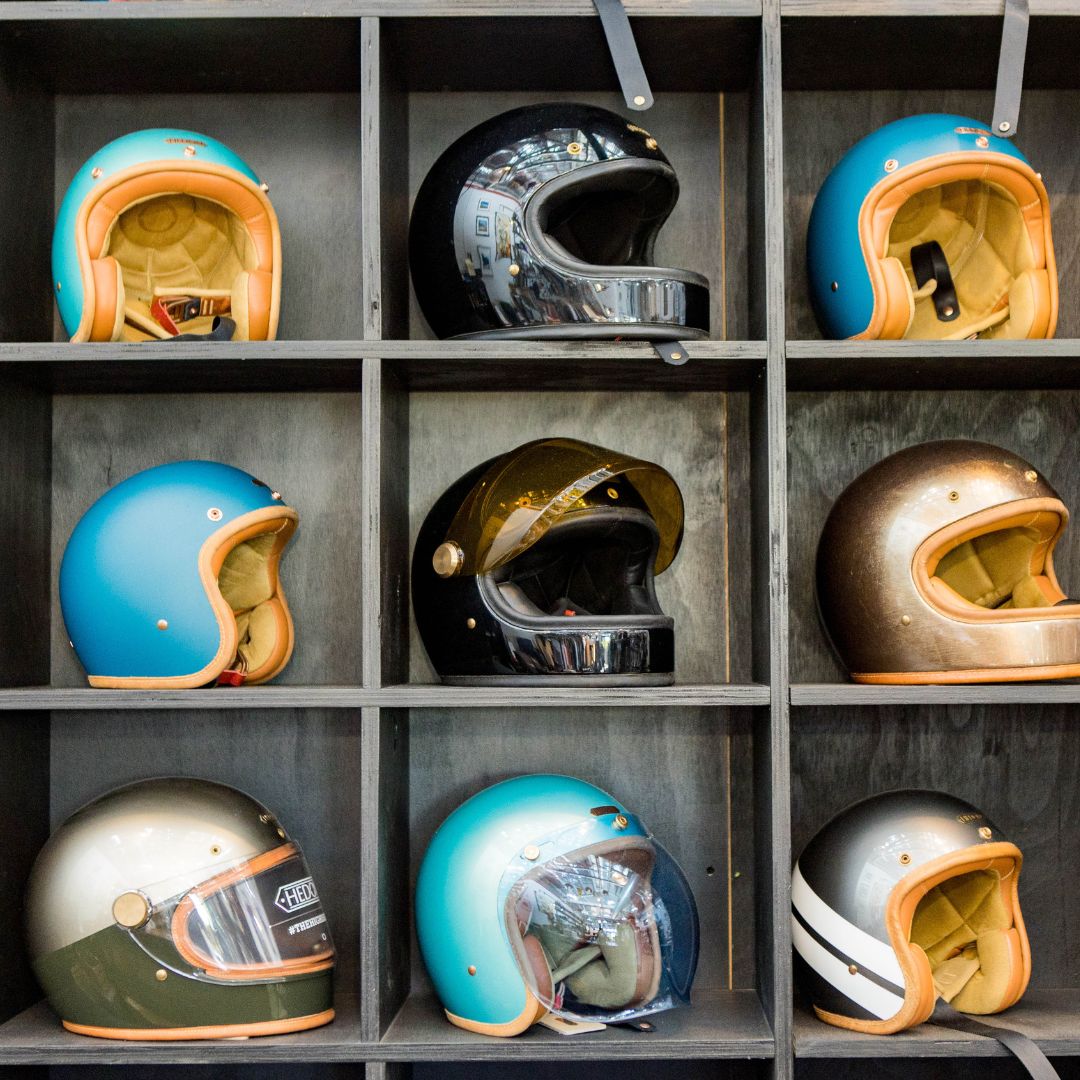 Sometime later, the two wheeled bicycle we now know was a glimmer of an idea when a German baron named Karl von Drais made the first major development when, in 1817 he created a steerable, two-wheeled contraption. Known by many names, including the "velocipede," "hobby-horse," "draisine" and "running machine," this early invention has made Drais widely acknowledged as the "father of the bicycle". Earlier models by others saw wooden frames with no steering.
So what happens when you take the "offspring" of these two "Daddies" and combine them? Early 19th century scientists quickly understood that combining these two technologies could improve transport and help alleviate the congestion on public roads.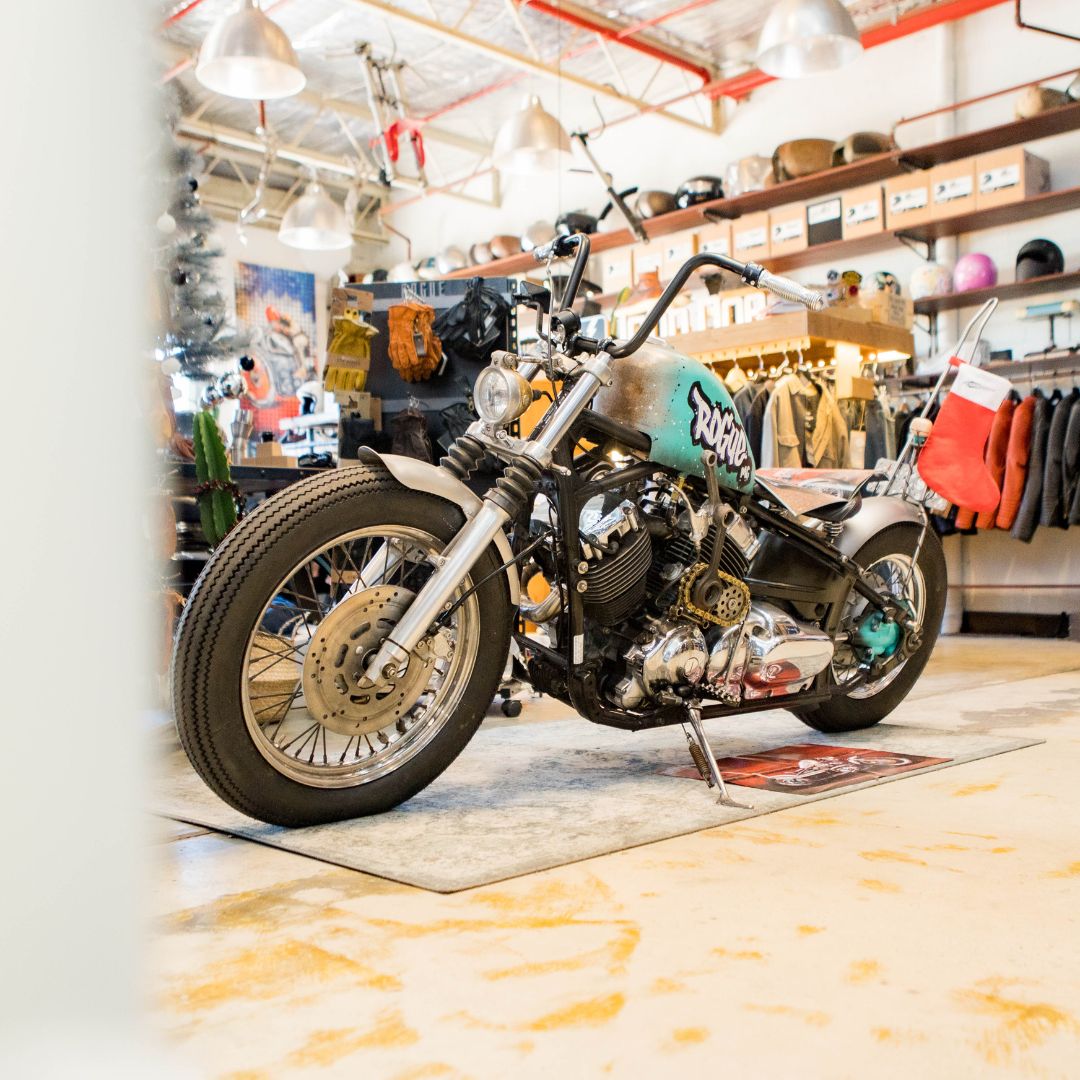 A few years after Pierre Michaux had unveiled his famous pedal bike, the first early wave of motorcycles started to appear. Pierre's son Ernest (yes, more offspring in this story) combined a small steam engine with one of their early "boneshaker" bicycles. This was the beginning of a range of models released over the next few years.
Two German inventors Gottlieb Daimler and Wilhelm Maybach truly revolutionised motorcycle technology in 1885, when they produced the first motorcycle with a gasoline internal combustion engine. This machine called "Daimler Reitwagen" (riding wagon) is today known as a first example of modern motorcycle that we know and use today.
In the years since we have seen many developments of the motorcycle into the models' we are more familiar with, however it seems that invention is ripe (pardon the pun) to happen when we throw away the idea of the ridiculous, and legend has it that the first Harley Davidson used a tomato soup can as a carburetor.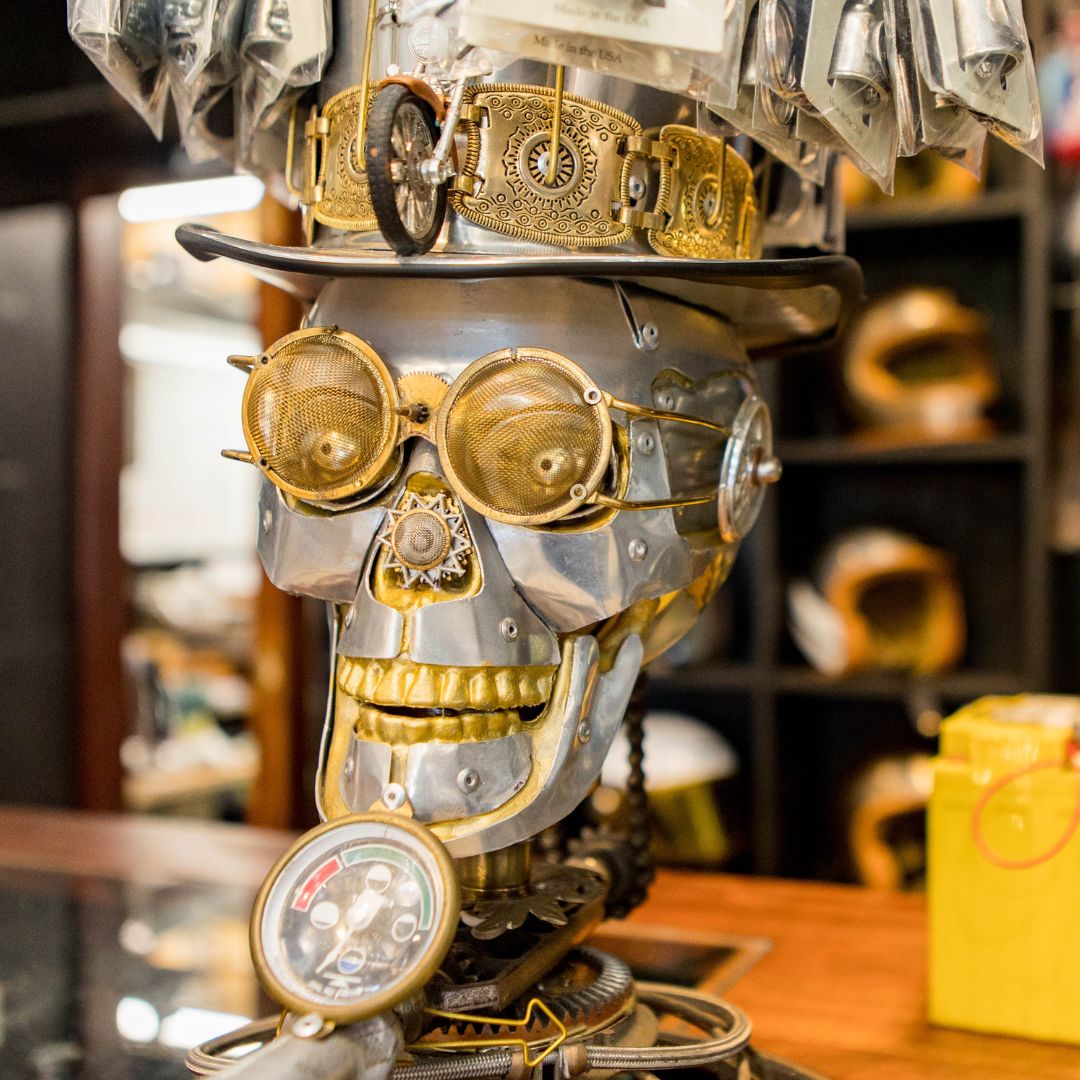 If you take a visit to Rogue Motorcycles at City West, you won't find any soup cans, however you will find a treasure trove of all things related to motorcycles and riding.
There is a shopfront that has the best of riding wear, helmets, parts and accessories, all displayed with a decidedly vintage feel to the interior, a coffee nook, and a fully licensed and equipped professional workshop that opens out onto the rear laneway. The garage offers services from complete builds through to maintenance and tyre service. These guys pay homage to the history of two wheels, with appropriate reverence.
This reverence is never more apparent than every third Sunday of the month. From 8.30 in the morning the rear laneway begins to fill with riders and bikes from all over the city and beyond for "2 Wheels – 1 Love", Perth's very own moto-meet. Everyone and every make and model of bike is welcome, if you love your ride, bring it down and show it off. The atmosphere is buzzing – with coffee and refreshment vans and often live beats.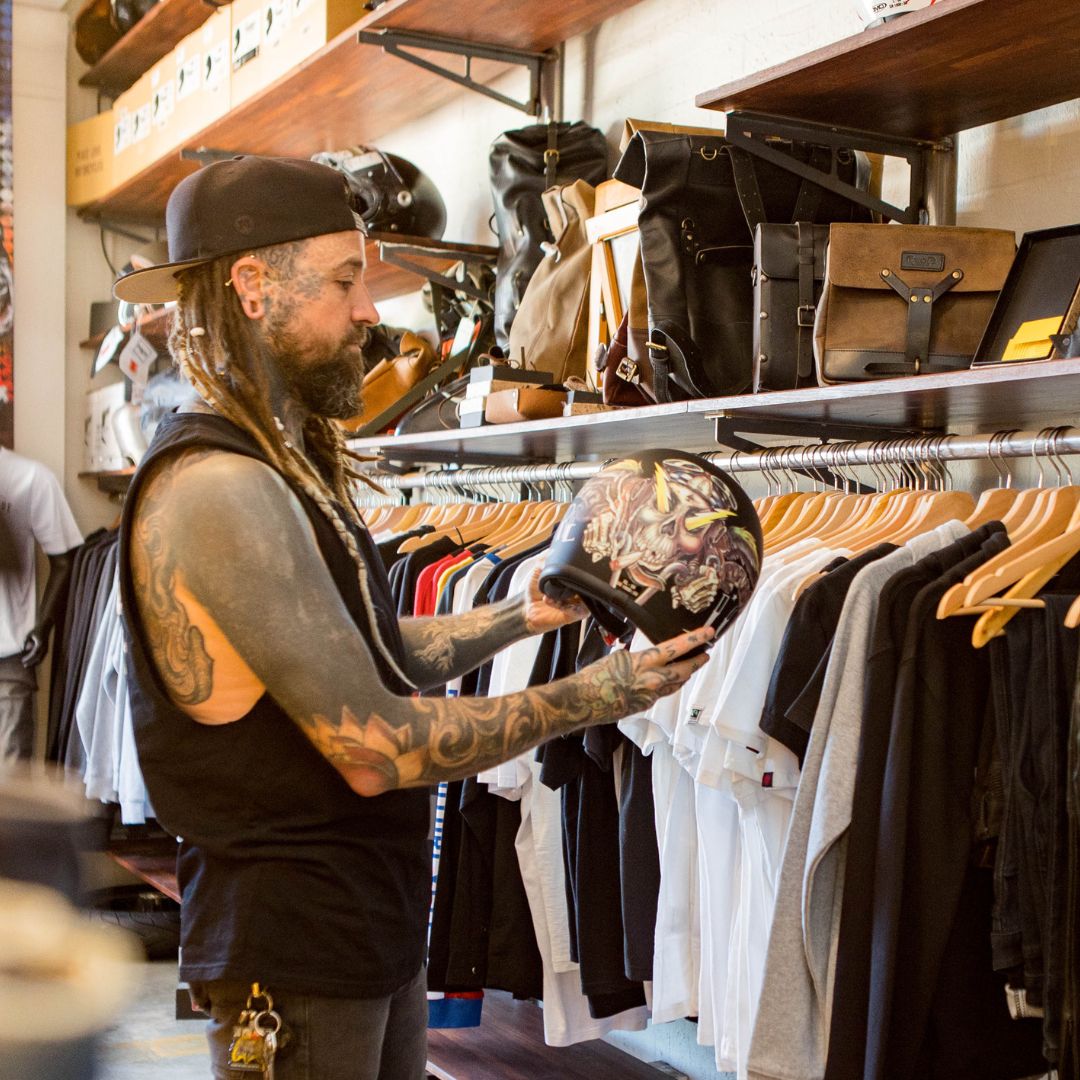 After a bit of a chat, with new friends made and a look around at the assembled wheels, the group will take a ride to a new destination each month. There is usually a pit stop of a different kind along the way, for a beverage, before heading home. This is the stuff of dreams – cue the soundtrack!
Our movie makers and song writers can't seem to shake the clichés of James Dean in "Rebel Without a Cause" with that nonchalant scowl, or Marlon Brando in "The Wild One" casually astride their wheels, a badass Angelina Jolie escaping her enemies in "Tomb Raider" or Tom Cruise in "Top Gun "as he rides at sunset to claim his lady love to the lyrics "take my breath away", but it's these clichés we love.
Quite frankly, a great set of wheels and some chrome still takes our breath away!
Now, for that toaster and the blender…watch this space.